This cake with fresh apricots is light, soft, moist, and flavorful. It's easy to make from scratch and only needs a few simple ingredients!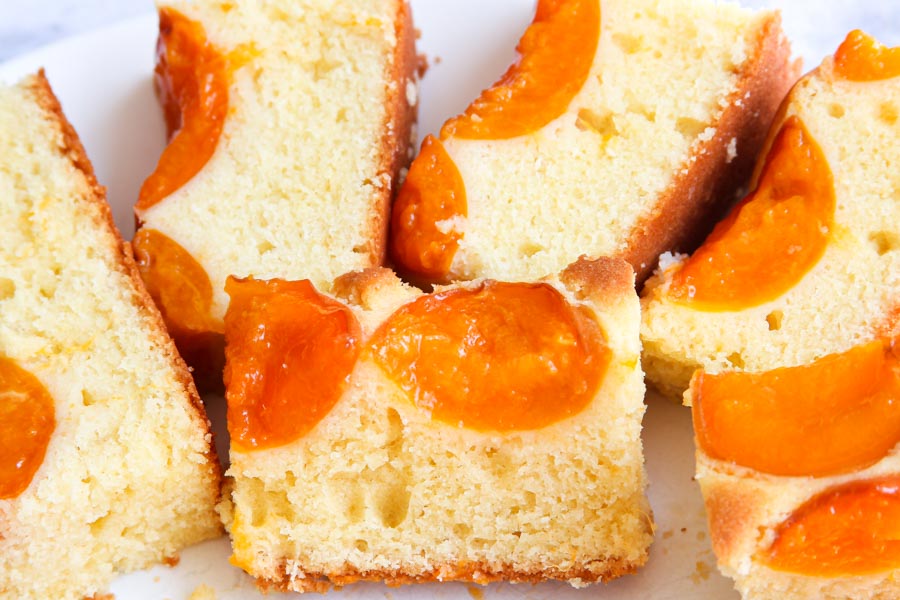 Easy fruit sheet cake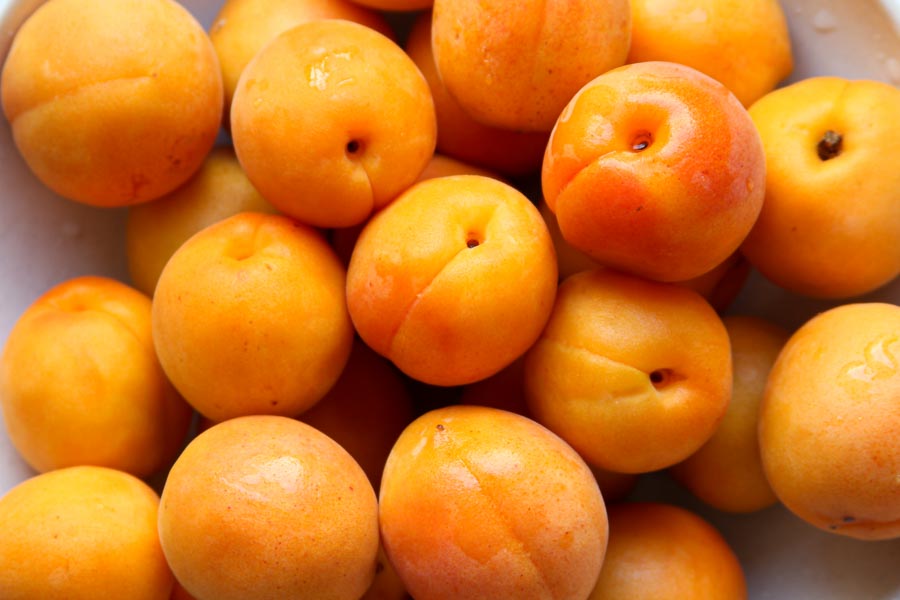 Who doesn't love sheet cake with fresh fruits? Exactly! I love to make this easy apricot sheet cake during summer when apricots are in season and most flavorful.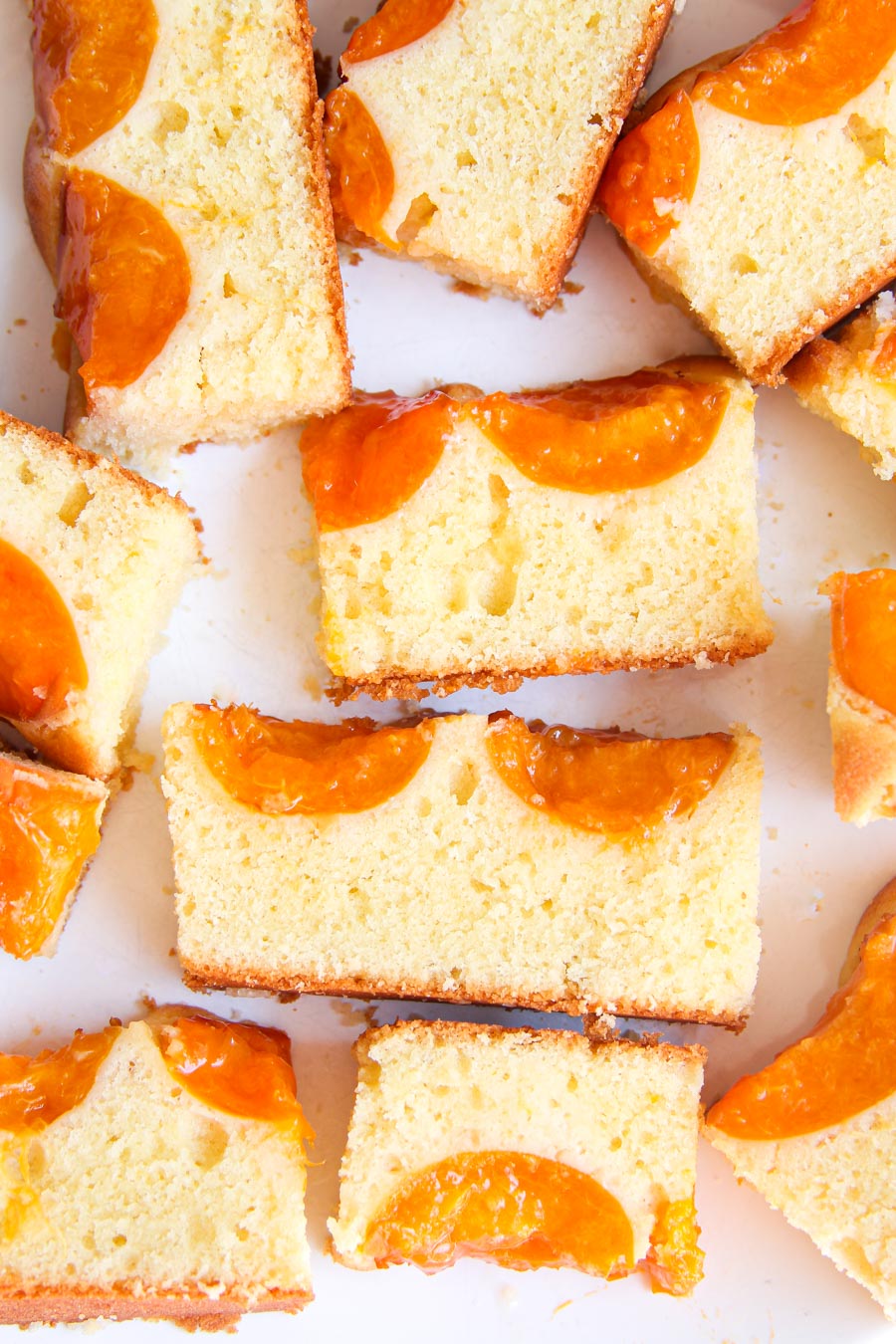 Fruit substitutions
This cake not only tastes terrific with fresh apricots but with plums or peaches too. Just make sure to quarter larger fruits, like peaches, as they will be quite heavy and sink into the batter otherwise.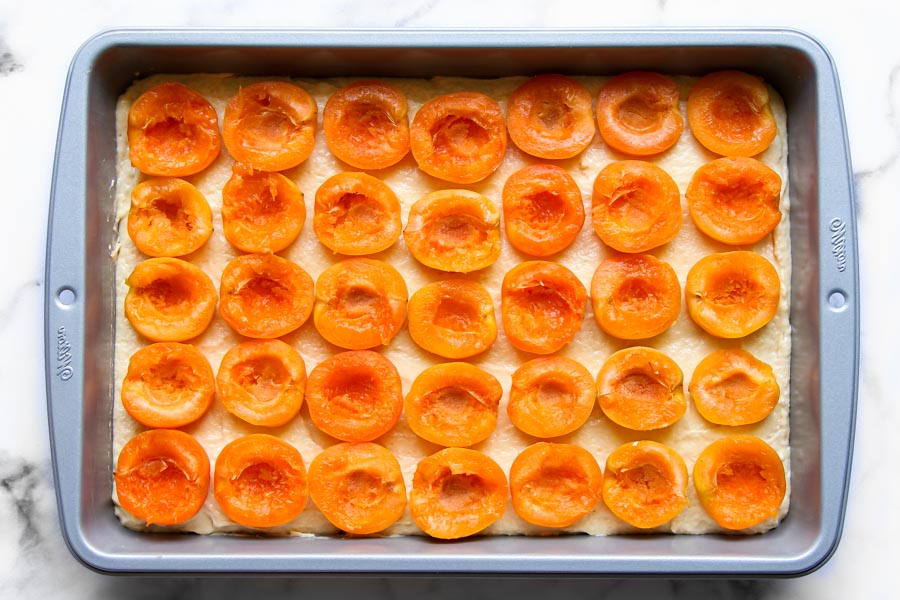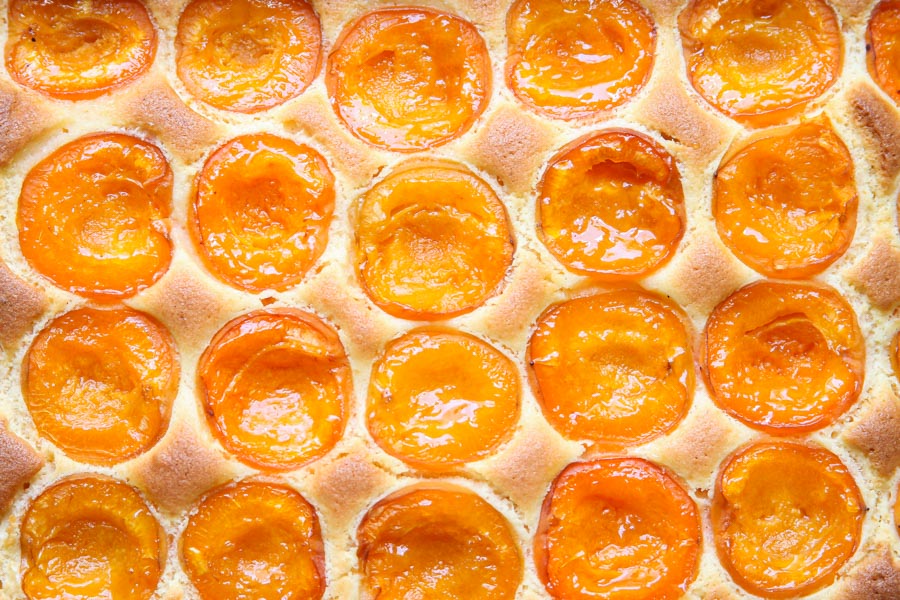 Different pans and sheets
I used a 9-by-13 inch (23x33 cm) baking pan for this cake to get a nice and tall cake. But a jelly roll pan (10-by-15 inch or 26x38 cm) will work great too. If you want to make a small sheet cake using an 8-inch square pan, you'll need to cut the ingredients in half.
I hope you enjoy this easy apricot cake. Please leave me a comment and rating if you do!