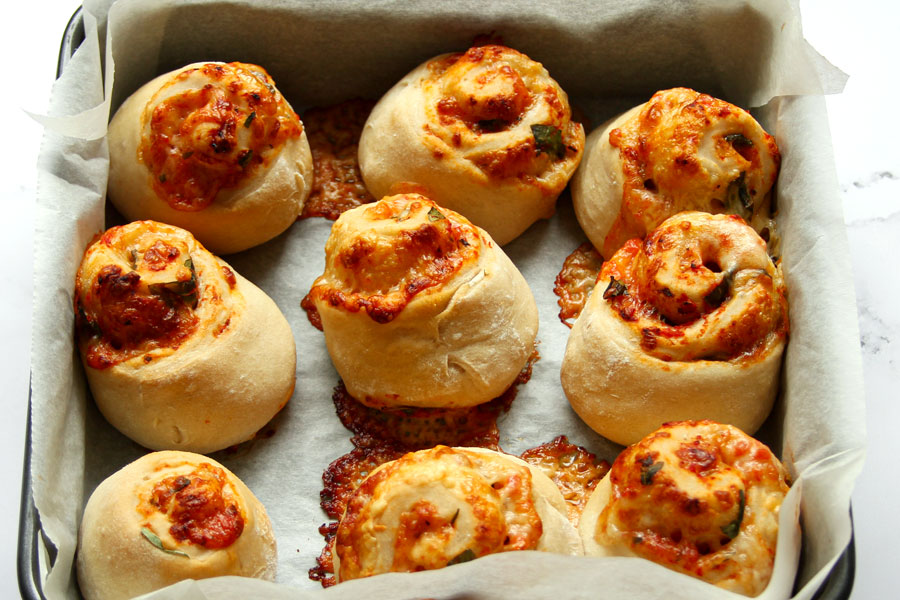 Recipe for quick and easy pizza rolls. They are super tasty, vegetarian, and only require 3 ingredients to make. Ready in 20 minutes from start to finish!
The perfect snack to go
Since they come together in no time, I often make a small batch, like 9 rolls as in this recipe. They make a quick weekday dinner and also travel well, which makes for a perfect lunch at work. Friends and family also love them at picnics and potlucks.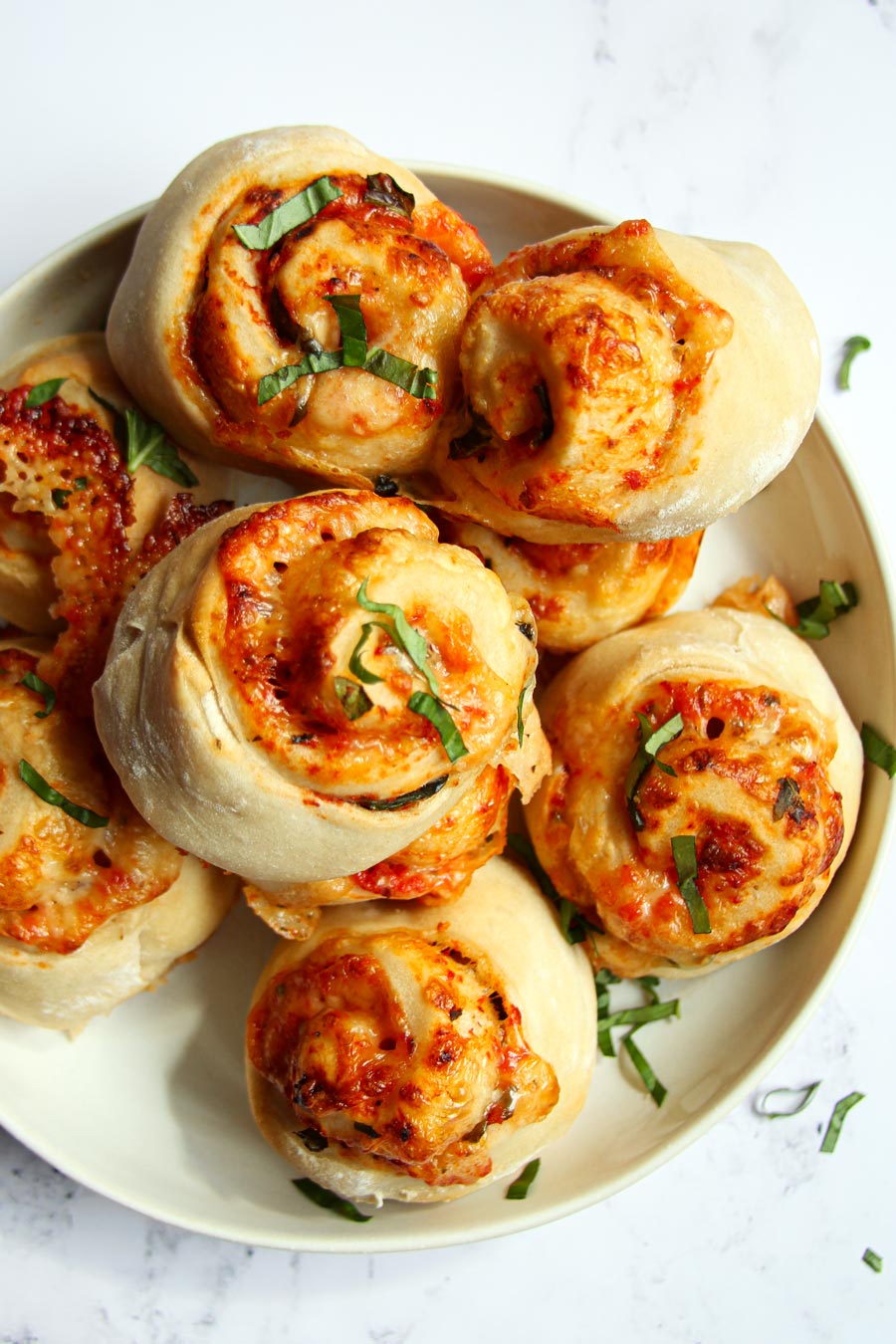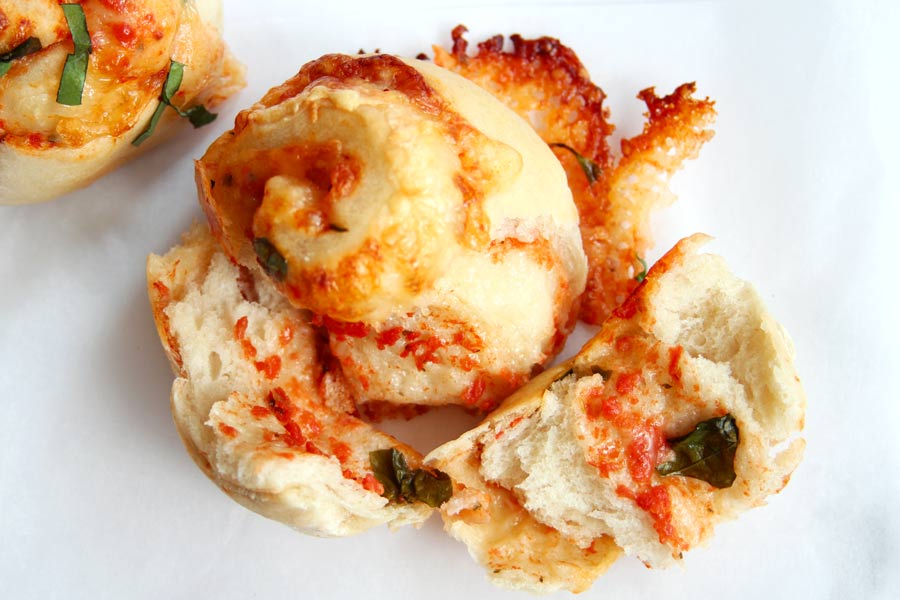 How to make them?
You simply use store-bought or homemade pizza dough, roll it out into a square and sprinkle with toppings. I prefer a simple topping of crushed tomatoes with basil and shredded mozzarella cheese. If I have some fresh basil leaves on hand, I add some leaves too.
Of course, you can add your favorite toppings here – no limits!
Then, you need to roll the dough into a log, cut it into slices, distribute them in a pan or on a sheet, and bake them until golden. That's all!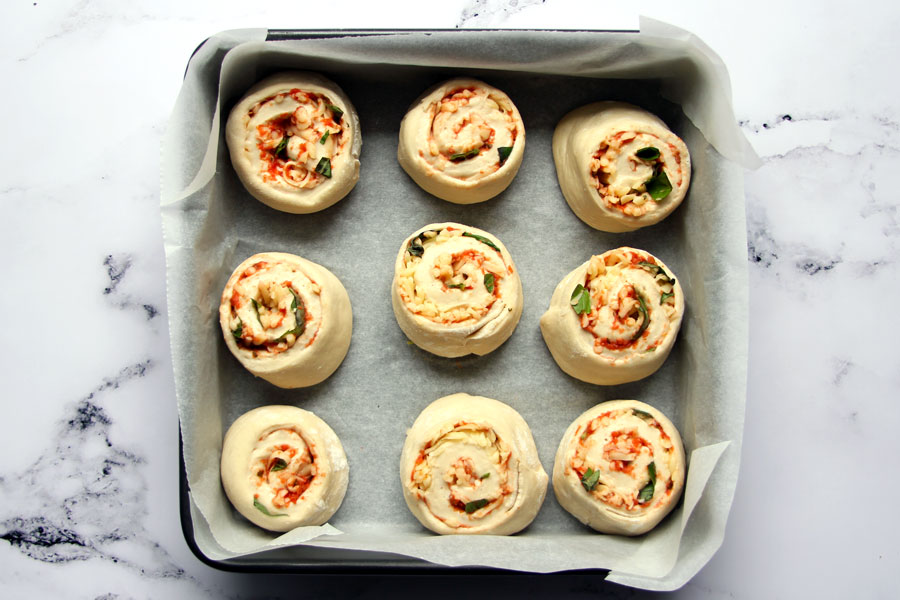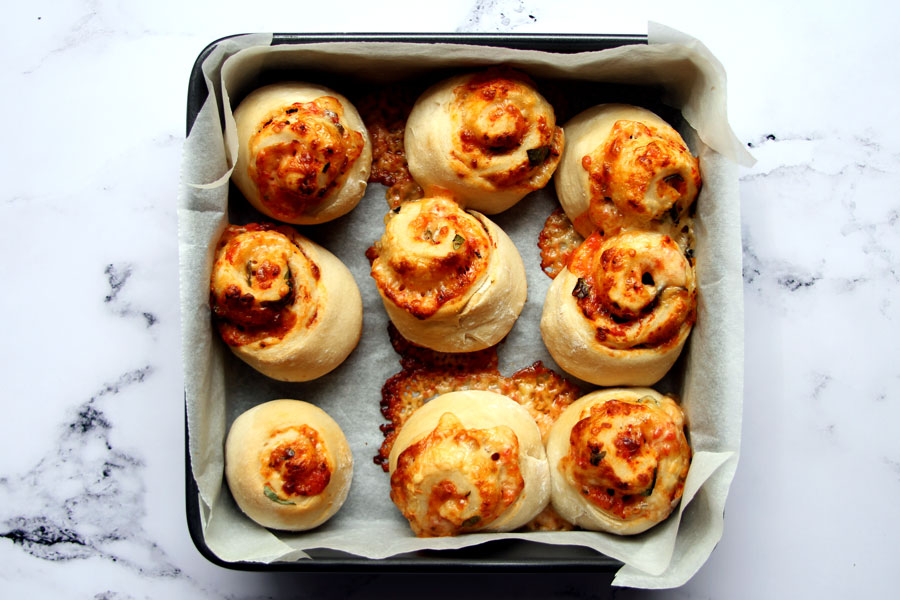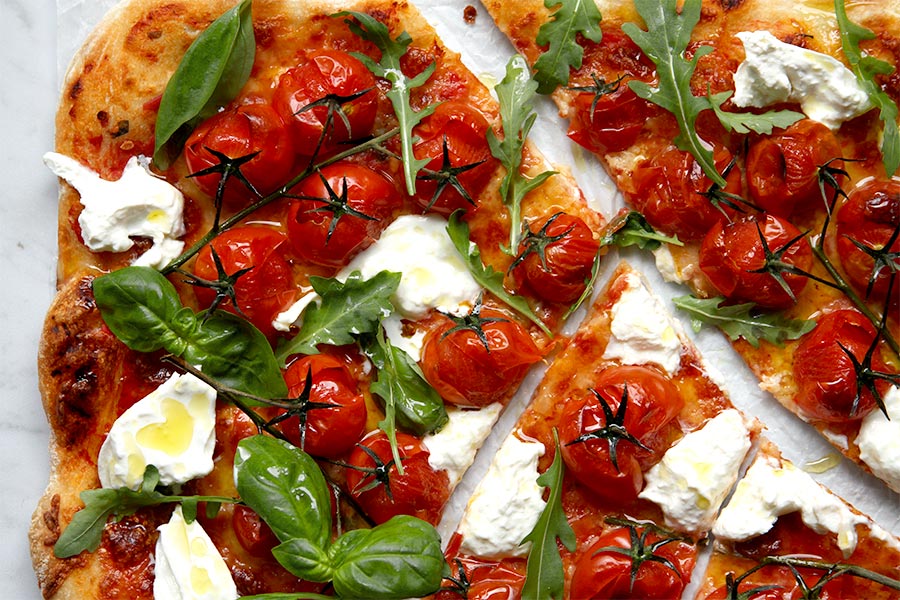 I hope you enjoy these quick and easy pizza rolls. Please leave me a comment and rating if you do!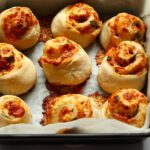 Print Recipe
Click stars to rate now!
The Easiest Pizza Rolls (3 ingredients, 20 minutes)
Recipe for quick and easy pizza rolls (vegetarian). They are super tasty and only require 3 ingredients to make. Ready in 20 minutes from start to finish!
Ingredients
¾

pound

(350 g) pizza dough (see note)

4

tablespoons

tomatoes with basil, from a can

(or use your favorite marinara)

1

cup

(100 g) shredded low moisture mozzarella

Fresh basil

(optional)
Instructions
Preheat oven to 400 °F (200 °C), or to 375 °F (190 °C) if using a fan-oven. Line an 8-inch square pan with parchment paper.

On a lightly floured surface, roll out the pizza dough into a square, about 13x13 inches (30x30 cm).

Spread the crushed tomatoes on top of the dough. Sprinkle with shredded mozzarella. I love to add some roughly torn fresh basil leaves, if on hand.

Roll the dough into a tight log, cut into 9 slices, and place them in the 8-inch square pan (no need to wait until they rise).

Bake for about 12 minutes or until the tops are golden. Let the rolls cool for 5 minutes, then serve with fresh basil on top (if desired).

Pizza rolls taste best on the same day, though they can be covered tightly and stored for a day at room temperature, or a few days in the refrigerator. If stored in the refrigerator, reheat to your liking.
Notes
Pizza dough: Use homemade or store-bought pizza dough. For the rolls in the photos, I used ¾ pound (350 g) of dough. You can also use 1 pound (454 g) dough if this is more convenient. If you use 1 pound of dough and bake the rolls in an 8-inch square pan, they will turn out to be pull-apart pizza rolls since they kind of grow together during baking, similar to cinnamon rolls. If you want them separately, simply bake them on a large baking sheet – make 12 rolls instead of 9 if using a large sheet.